The fastest-growing digital financial services are highly appreciated due to the overwhelming digital transformation. Years ago, sending money from abroad and trading globally was the dream of many business owners. But when we see today's cultivated environment, where everyone can easily transact money from a single ATM, we are amazed. How digital transformation in the finance sector happened in just a few decades, from creating custom software development to building business automation tools.
Digitalization made banking more streamlined and reliable. It helps save people's earnings, sending & receiving money, simplify trading, easy online shopping, and much more. Banks are one of the most promising sectors if we talk about digital transformation in the financial sector.
On the other hand, the insurance industry, tax and accounting firms, brokerage houses, and investments are the other financial sectors that leverage digital transformation. Implementing a digital transformation strategy helps them grow their business faster and more trustworthy for their target audience.
However, the financial sector is still at risk due to the increasing number of vulnerabilities and breaches. But with the help of digital transformation solutions, we have overcome so many.
Thanks to digital transformation services and solutions that introduced IoT, blockchain technology, AI, and other futuristic solutions. These modernized technologies help make financial operations secure and reliable for the masses.
Read more: Digital Business Transformation | Strategies and Solutions
This article will discuss 5 key trends shaping digital transformation in the financial sector to perform well and securely.
5 key Trends shaping digital transformation in the financial sector
AI-enabled Software & Solutions
AI has a broad spectrum technological sphere regulating multifacet subsets for different functionalities. In the financial sector, AI is vital in engaging banking customers by providing personalized experiences on digital channels. For example, assisting customers with urgent queries during odd hours is a highly appreciated digital transformation solution. The AI chatbot software helped them to be available 24/7 to respond to customer queries without making them wait in the queue or for long calls.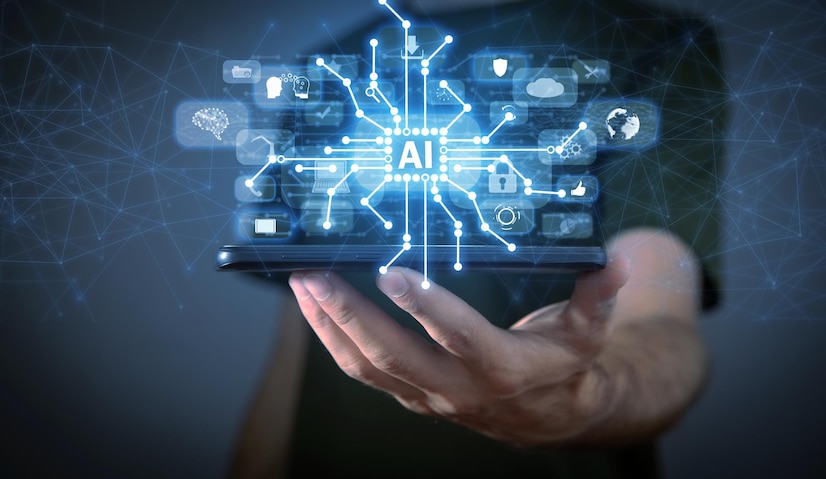 Machine Learning
Although it is a subset of AI technology, machine learning helps a lot in monitoring customer behavior. It keeps an eye on false logins and threats, identifies anomalies, and prevents fraud. Machine learning also helps to simplify customer data and generate analytics to study customers. Moreover, custom software development allows implementing ML algorithms to be viable in automated and repeated tasks based on continuous training.
Mobile Banking
Although it is not new, the expenditure on mobile banking during and post-COVID is getting attention. A 200% active user of banking apps has been observed after COVID, and it was one of the most drastic changes that people trust in online banking than before. Now custom mobile apps are the daily and handy functioning icons that we carry with us and get easy accessibility with the digital payment system. From QR scans to online transactions, mobile app development mainly focuses on digital payment methods to enhance the shopping experience and easy transactions.
Big Data
The digital transformation solution sphere is getting wide as big data is another promising trend that makes financial institutions more strengthened. From scraping our large amount of data to making it useful for retargeting the market and delivering personalized experiences.
Cloud banking
Cloud banking has emerged as a significant trend in the banking and financial sector. It revolutionizes how financial institutions operate and delivers customer services. In fact, cloud computing technology allows banks to store, manage, and process data and applications remotely on third-party servers, providing numerous benefits. Moreover, financial institutions can easily scale their infrastructure up or down based on demand. It allows them to accommodate fluctuating customer needs efficiently. The cloud provides the ability to rapidly deploy new services and features, enabling banks to stay competitive in a fast-paced market.
Conclusion
These trends revolutionize how financial institutions operate, interact with customers, and deliver services. Moving forward, many other futuristic solutions are going to be experienced in the near future, such as blockchain implementation across banking apps and software. Although it has been implemented and adopted in many financial sectors, and still needs to scale due to the ever-evolving digital realm.
If you are looking for a better approach and strengthening your financial solution in terms of security, personalization, or other aspects, MMC Global is the solution.
We have engaged with 100+ fintech projects and got hands-on experience using futuristic technologies to implement digital transformation. Let's discuss what's on your mind for your next project.